Yotsuya / Shinanomachi
© Tokyo Marathon Foundation
Yotsuya

/


Shinanomachi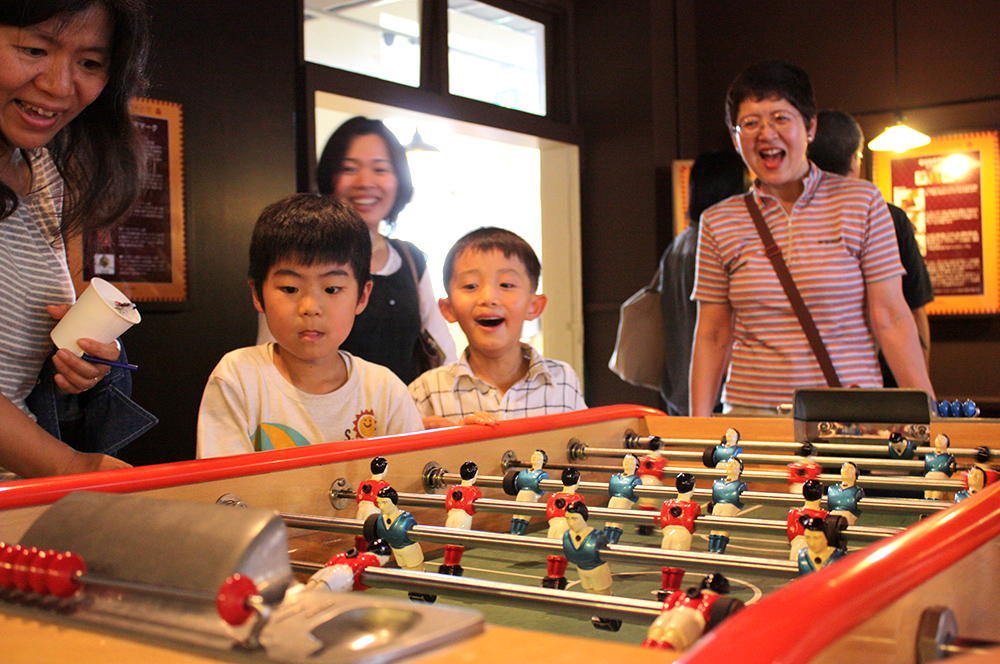 ❶ Tokyo Toy Museum
Play with Japanese wooden toys and exquisitely designed playthings from around the globe at this museum. The building, exuding the warmth of wood, was used as a school building prior to World War 2. Visitors of all generations can enjoy interacting through toys.
Yotsuya-sanchome (Subway), Akebonobashi (Subway)
https://art-play.or.jp/ttm/en/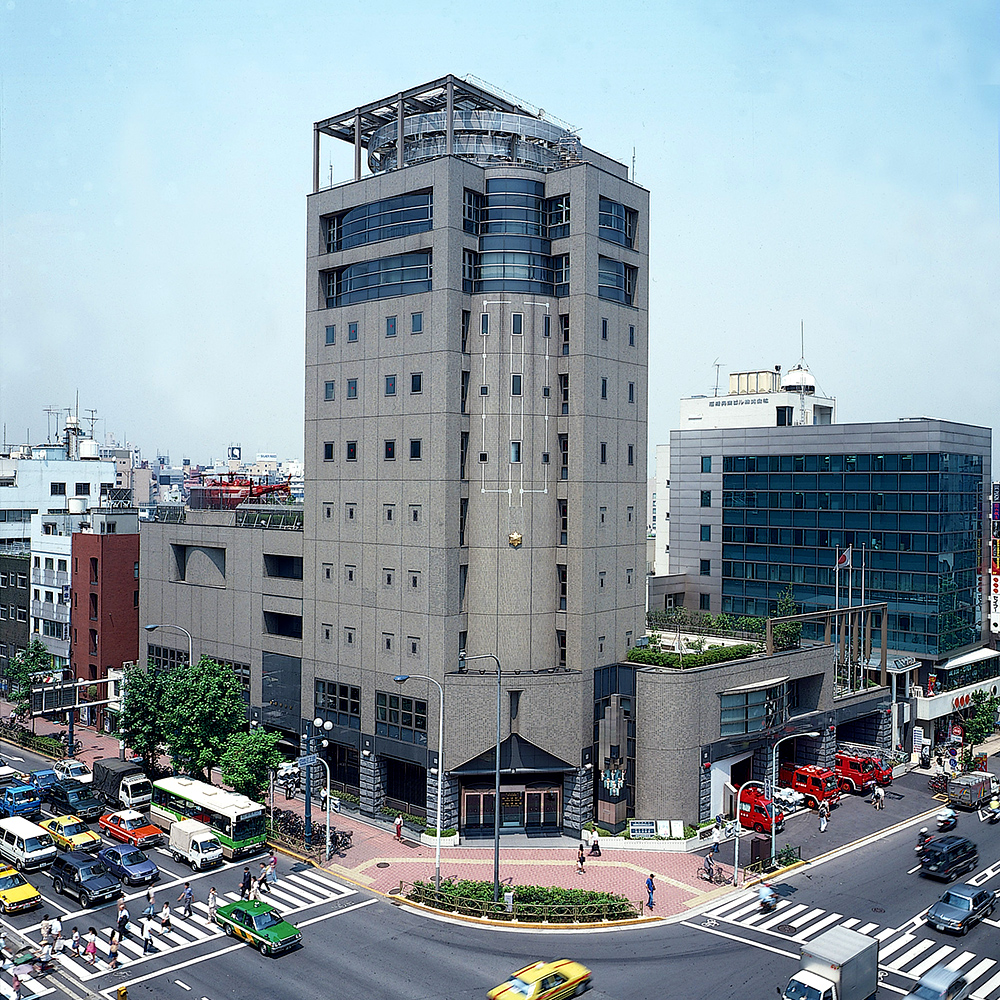 ❷ Fire Museum
At this museum, visitors can learn about fire and disaster prevention while discovering the history of firefighting. Several authentic items are on display, including elaborate woodblock prints and old documents related to firefighting, firefighting tools, fire pumps and fireproof clothing used throughout history.
Yotsuya-sanchome (Subway), Akebonobashi (Subway)
https://www.tfd.metro.tokyo.lg.jp/eng/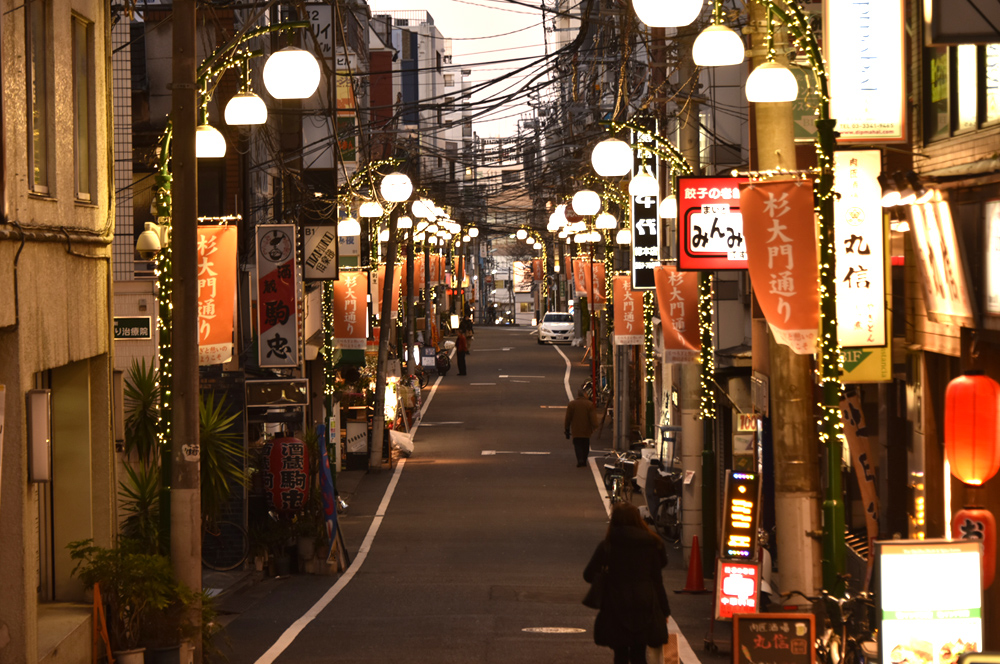 ❸ Arakicho
Arakicho maintains its old townscape from around 60 years ago, allowing visitors to experience a Japan of a bygone era. Along the narrow alleyways are strings of small restaurants and bars. With many unique, independently run establishments, this small town is a popular spot attracting lots of people.
Yotsuya-sanchome (Subway)
https://arakicho.com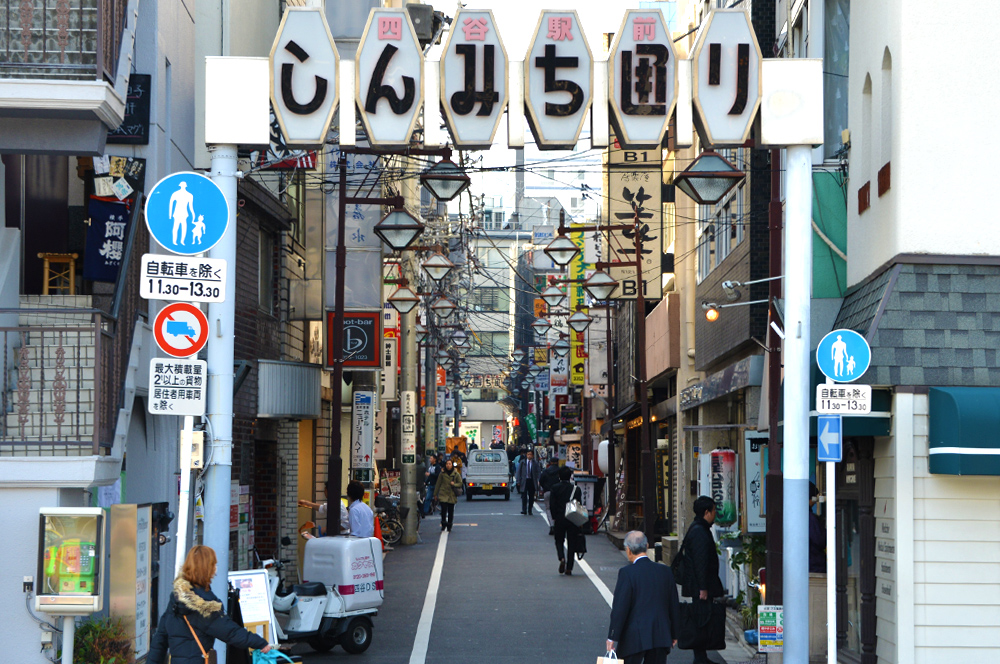 ❹ Shinmichi-dori St.
This district is made up of narrow alleyways packed with restaurants and izakaya on either side. Whether you're craving Japanese, Chinese, Indian, or South American food, here you'll find a variety of delicious cuisine. Just a 3-minute walk from Yotsuya Station and located near a university and office districts, this street is always bustling with students and businesspeople.
Yotsuya (JR, Subway)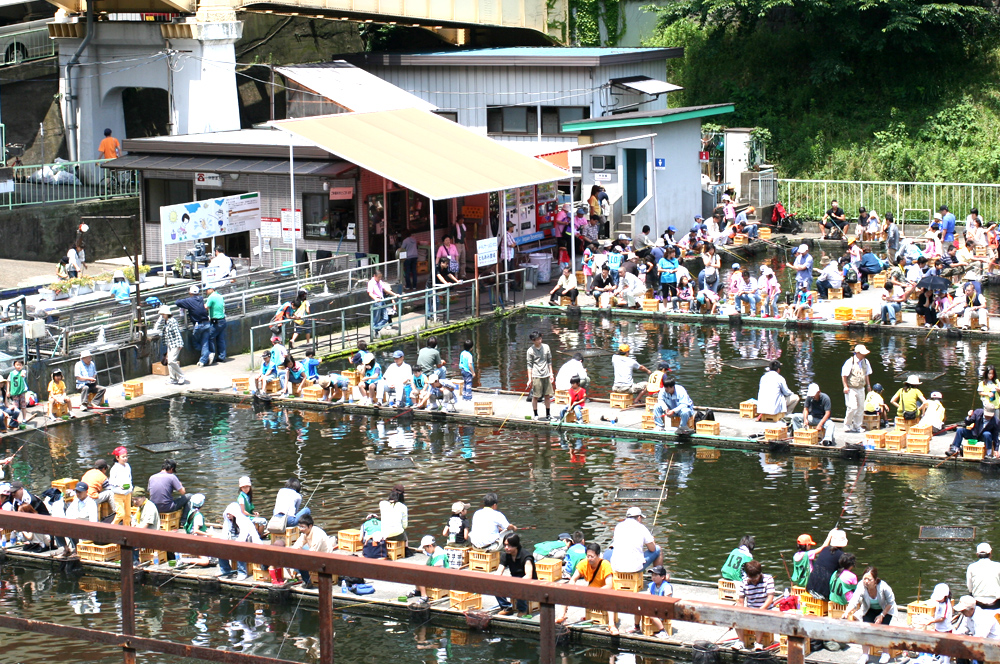 ❺ Ichigaya Fish Center
Located in the heart of Tokyo, this fishing pond is visible from the JR Ichigaya Station platform. Here, you can fish for large carp without leaving the city center. In addition to super ball scooping, children can also enjoy "mini-fishing" for goldfish and small carp. Next door to the Fish Center is an aquarium shop where you'll find tropical fish.
Ichigaya (JR, Subway)
https://www.ichigaya-fc.com/shop_guide_e_f.html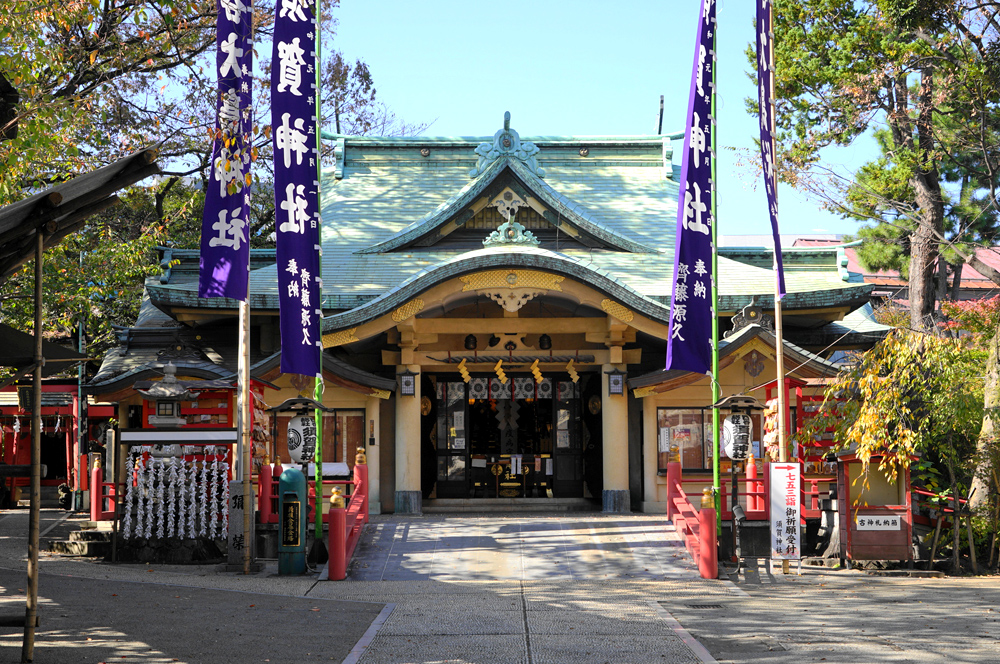 ❻ Suga Shrine
Built in the mid-17th century in the town of Yotsuya, this historical shrine enshrines Susanoo no Mikoto, the god of protection from evil, and the goddess Ukanomitama, who appears in Japanese mythology. The shrine garnered attention after being depicted in a prominent scene of the 2016 anime movie "Your Name."
Yotsuya (JR, Subway), Yotsuya-sanchome (Subway), Shinanomachi (JR)
https://sugajinjya.or.jp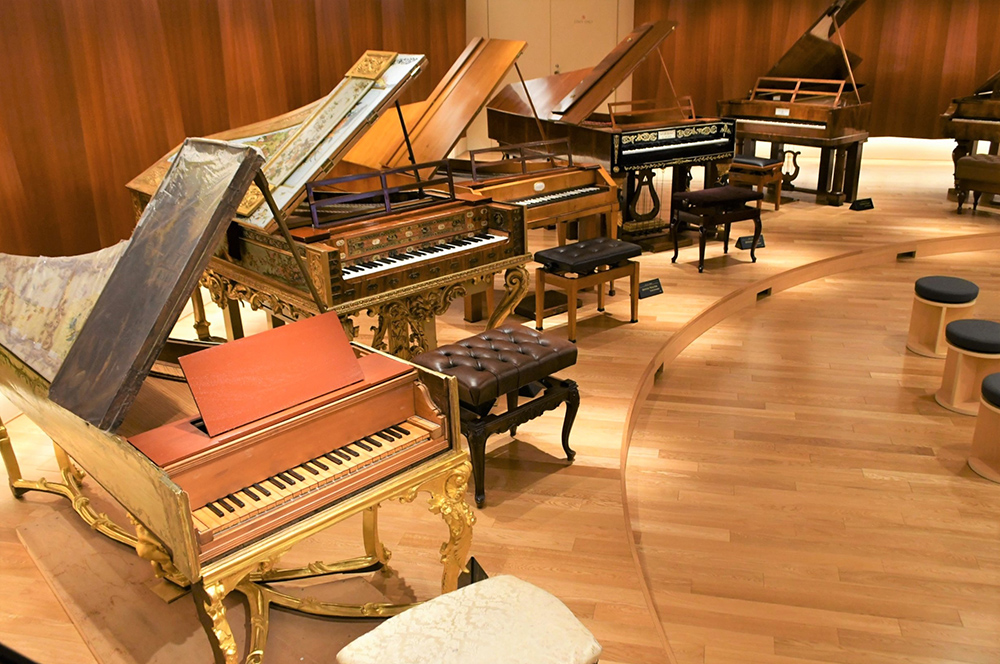 ❼ State Guest House, Akasaka Palace
Constructed in 1909, this palace is the only structure in Japan designed in the neo-Baroque style. It is designated as a National Treasure representing Japanese architecture in the Meiji period. In addition to hosting distinguished guests from around the world, the palace is open to the public and guided tours are also available.
Yotsuya (JR, Subway)
https://www.geihinkan.go.jp/en/akasaka/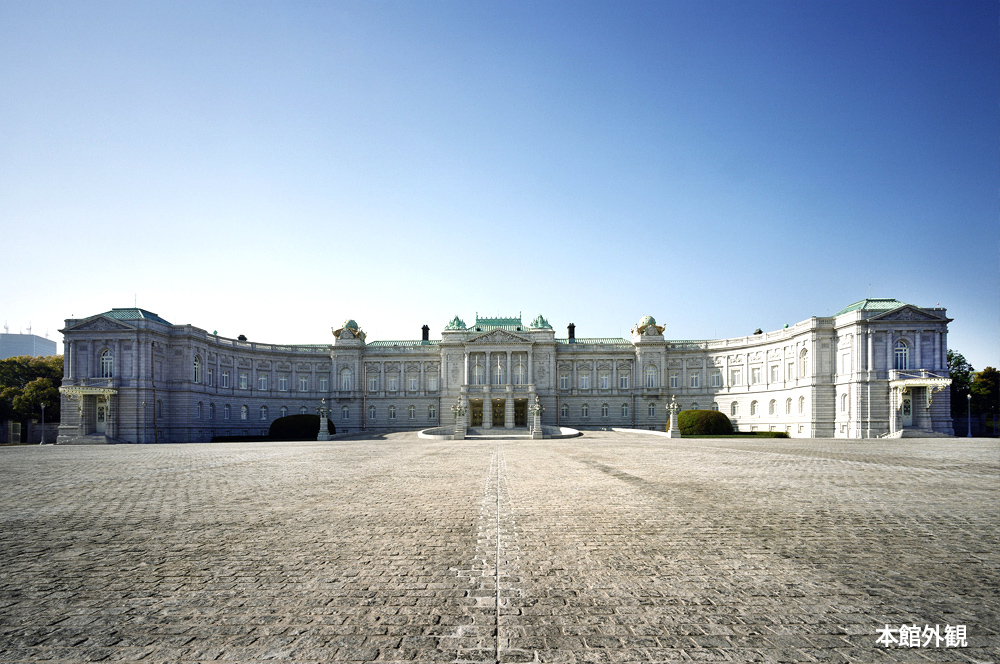 ❽ Japan National Stadium
The Japan National Stadium is a new Tokyo landmark built as the main stadium for the Tokyo 2020 Olympic and Paralympic Games.
Gaienmae (Subway), Kokuritsu-kyogijo (Subway), Sendagaya (JR), Shinanomachi (JR)
https://www.jpnsport.go.jp/kokuritu/corp/english/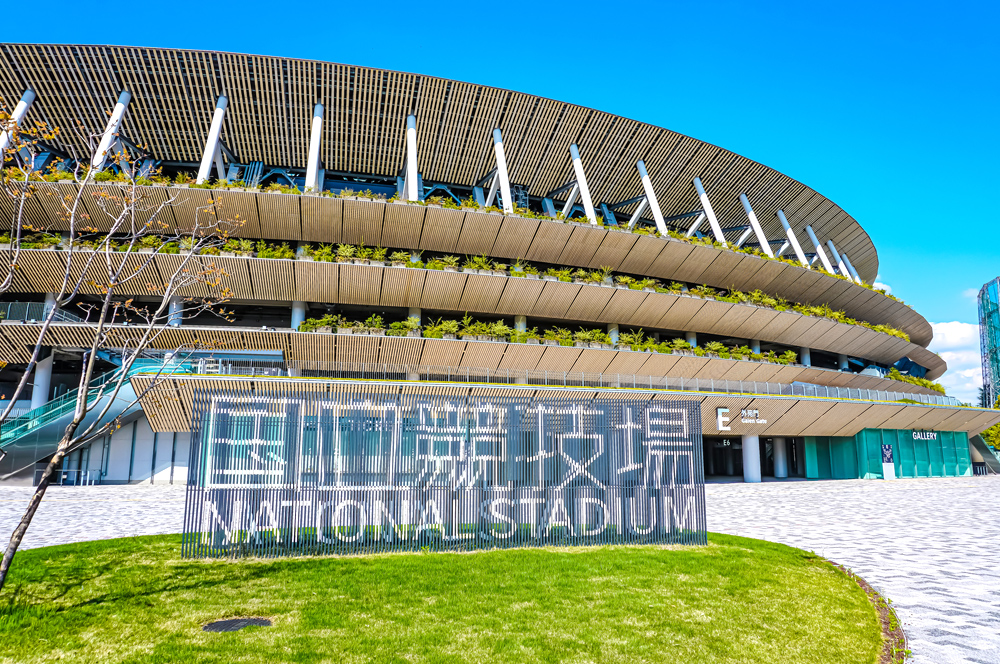 ❾ Toyokawa Inari Betsuin
This temple is a branch of the Toyokawa Inari Temple in Aichi Prefecture, where many military leaders such as Tokugawa Ieyasu once worshipped. Enshrined here is "Dakini-shinten" who rides a white fox, along with various other Buddhist gods. The rows of red lanterns that light up after dark are also a sight to behold. This temple is a popular "power spot" for health and wealth.
Akasaka-mitsuke (Subway), Nagatacho (Subway)
http://www.toyokawainari-tokyo.jp/english/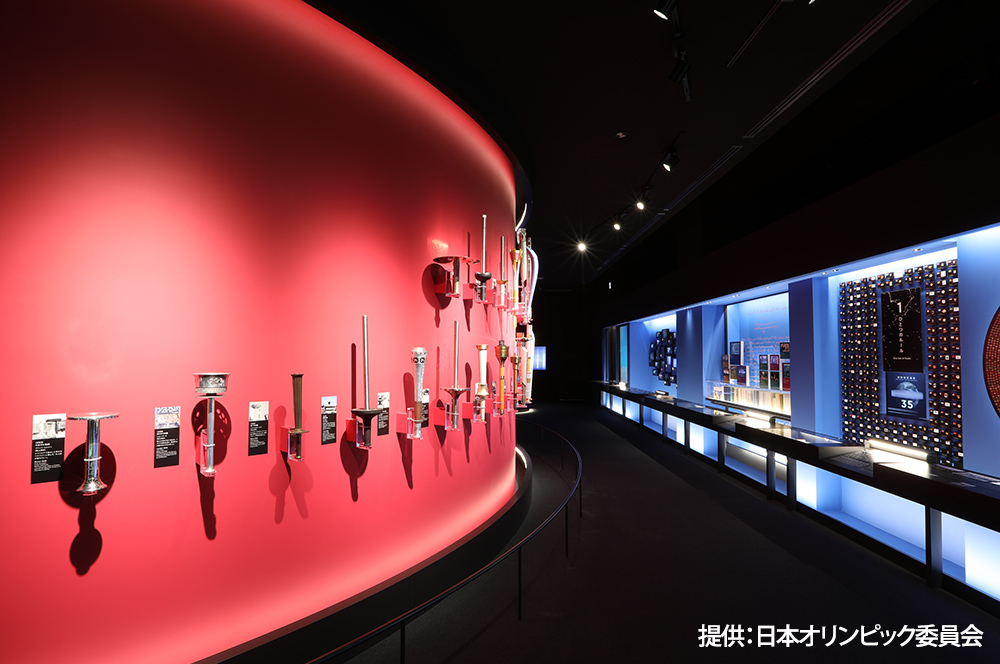 ❿ Japan Olympic Museum
At the Japan Olympic Museum, visitors can learn about the history and significance of the Olympics through exhibits and movies.
Gaienmae (Subway), Kokuritsu-kyogijo (Subway), Sendagaya (JR), Shinanomachi (JR)
https://japan-olympicmuseum.jp/en/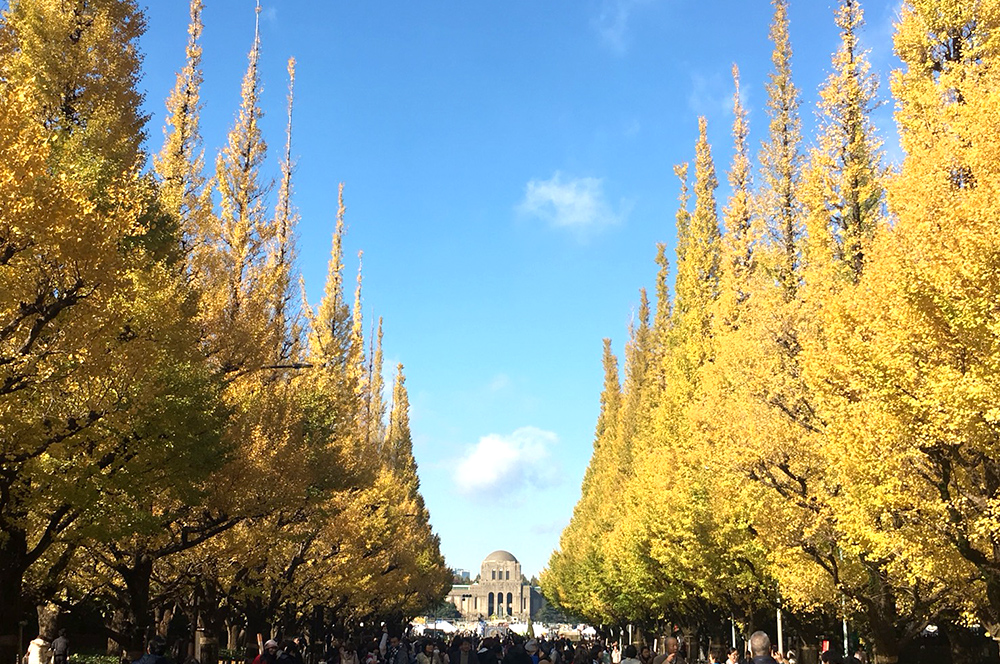 ⓫ Jingu Gaien Ginkgo Avenue
This ginkgo-lined avenue is a famous symbol of Meiji Jingu Gaien (Meiji Jingu Shrine's outer garden) that often makes an appearance in movies and TV dramas. In 1923, 146 ginkgo trees were planted from Aoyama-dori St. towards the Meiji Memorial Picture Gallery. It is a popular spot where crowds swarm even outside the autumn season.
Gaienmae (Subway)
http://www.meijijingugaien.jp/english/